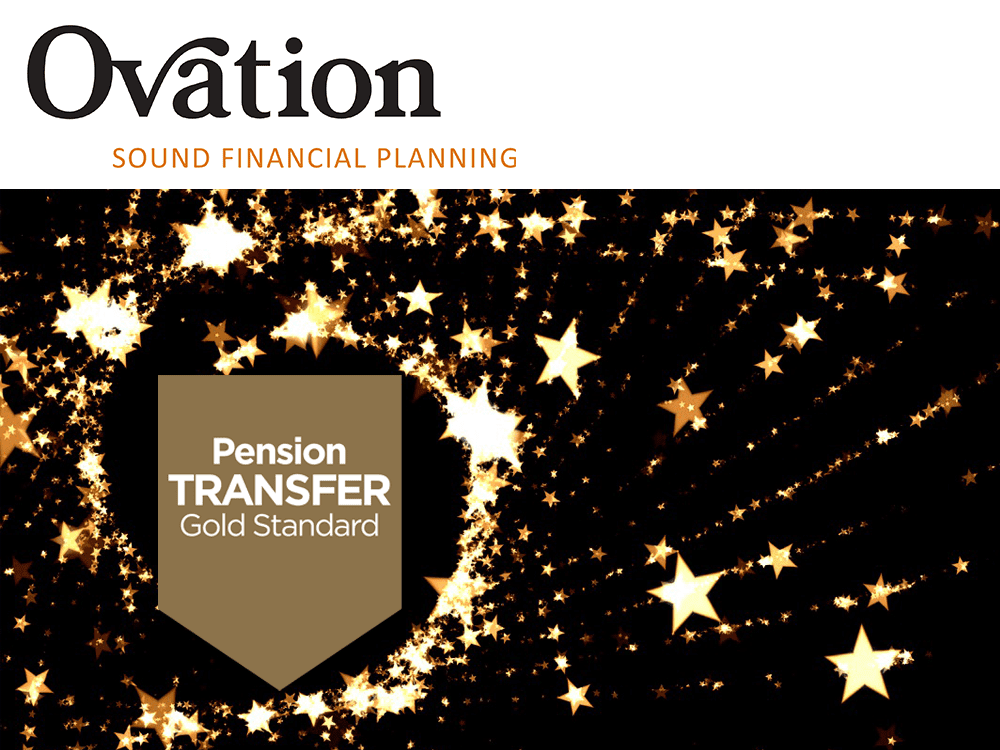 Great news here at Ovation, we have been accredited with the PFS Pension Transfer Gold Standard. We like to put our clients at the center of everything we do and have committed to adopt this set of principles to demonstrate good practice. As a result you can be confident that we will have your best interests at heart when giving financial advice.
Pension transfers can be complicated and there are lots of things to think about before going ahead. With this Gold Standard we are confident clients will be more informed and better prepared about what do to when talking to us.

For more information click here to visit the Personal Finance Society website and view a consumer guide.
Ovation is proud to have this Pension Transfer Gold Standard alongside being Chartered Financial Planners. All this knowledge and ethical standards goes into helping our clients gain clarity and security over their financial future.